Welcome to All About Hannah and Hayden the Official Site for Hannah and Hayden Jacklin. You may recognize the girls from their numerous commercials for companies such as Chrysler and IBM, or from one their numoerous print campaigns and other works. Here you will find all the news and up to date information about these talented young actresses. For Industry Professionals looking to learn more about Hannah and Hayden, please click on their names above for an overview of information.


NEWS & UPDATES
29 Oct 2013
Stella Cove
While the holidays and cold weather are almost upon us
Stella Cove
is already thinking about the return of warm sunny days down by the beach. They've recently released their
spring/summer 2014
line showcasing their latest swimsuits, surf wear and more. The
best
part of course is that Hayden's images have surfaced and we have so many new fun and and
adorable
shots of her! She had so much fun modeling the different swimsuits, was full of smiles and laughter, and so happy to be shooting with the
amazing
Gretchen Easton
. Images have just been added to the gallery, make sure to check them out!

In addition, we also have a fun
behind the scenes
image of Hayden during the shoot thanks to
Gretchen
. It's a really fun shot and check out those boots!
Thank-you
to everyone at
Stella Cove
for an
exciting
shoot, Hayden had a blast!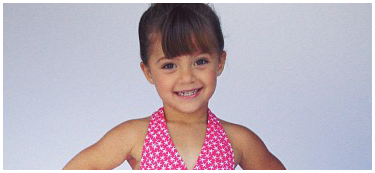 Hayden has some
booking news
! She just booked a shoot for
Tea Collection
!
Posted by: Lisa
22 Oct 2013
Booking News
Hannah and Hayden have been quite busy lately and have some booking news to share!! Hayden will be seen this holiday season in a fun commercial for Target, and also shot for Stella Cove! Hannah just booked a shoot for TOMS, and the images will be fantastic when they release!
Posted by: Lisa
01 Sep 2013
Target
Even after a couple of years have passed
Target
still seems to be full of fun
surprises
! The company is still just as in love with the shoot Hannah and Hayden did for them as babies and continues to use their image whether it be in their new stores launching north of the border, or on their
Facebook page
! They recently shared the photo of Hannah and Hayden together that's been seen in stores, and the
best part is that it's the full shot! Such an adorable picture of the girls and it's great seeing Target continue to use it.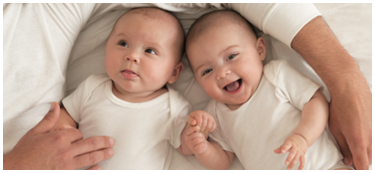 Posted by: Lisa
21 Aug 2013
Peepz n Pretzelz
It won't be long before the bells are ringing marking the start of another school year. While Hayden won't be off to school just yet, she did get to have fun taking part in the
excitement
of it all with the new
Peepz n Pretzelz
line! Shooting in a classic school setting, Hayden had tons of fun with friends, and especially enjoyed playing with the chalkboard. The group shots came out
fabulously
, and the photos of Hayden and her friend Jenna are so
sweet
. Hayden was full of smiles when she had the apple on her head as a prop and it certainly isn't school without a little bit of reading.
Thank-you
Tammie Jane Photography
for a
wonderful
shoot!




Hayden has some
booking news
! She recently shot two costumes for
California Costumes
!
Posted by: Lisa