Welcome to All About Hannah and Hayden the Official Site for Hannah and Hayden Jacklin. You may recognize the girls from their numerous commercials for companies such as Chrysler and IBM, or from one their numoerous print campaigns and other works. Here you will find all the news and up to date information about these talented young actresses. For Industry Professionals looking to learn more about Hannah and Hayden, please click on their names above for an overview of information.


NEWS & UPDATES
25 Dec 2014
Merry Christmas!!
Hannah, Hayden and Madison are full of excitement this morning as
Christmas
is here! This morning has been filled with opening presents and seeing what Santa brought, and the rest of the day will be exciting as the girls spend time with their family and enjoy all of their holiday traditions. They would like to wish everyone celebrating today a
Merry Christmas
, and hope that everyone, no matter what holiday you celebrate this time of year, has been having a wonderful holiday season, all the best in 2015!
Posted by: Lisa
13 Nov 2014
Happy Birthday!
Hannah and Hayden flew out of bed this morning all excited and ready to see what today would bring. School, family, friends, there's lots to do, but it's all in fun and
celebration
as they are turning
five years old
today!
Happy Birthday Hannah and Hayden
!
Hannah, being four has been quite a great year and I hope you have so much fun today celebrating your first official day as a five year old. Enjoy your time with family and friends as they help to make your
special
day the best birthday yet! Make sure to make a big wish when you blow out the candles on your cake and have fun opening your presents,
Happy Birthday
!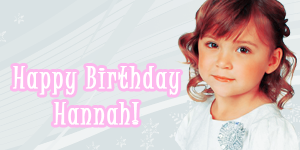 Hayden, I hope you have a
wonderful
day today as everyone comes together to celebrate your birthday. You've had a pretty neat year being four, and now it's time to experience all of the fun being five will bring. Enjoy opening your presents, blowing out the candles on your cake, your party, and everything you get to do to celebrate your special day,
Happy Birthday
!
Posted by: Lisa
31 Oct 2014
California Costumes
Two summers ago Hayden did a photoshoot for
California Costumes
! She loved getting to dress up early for
Halloween
and had fun getting to pretend to be a witch. Fast forward to a year later, and her costume is out! She can be seen online, on the
product packaging
, and doesn't she make the most
adorable
witch ever! Her image can now be found in the gallery and hopefully many of you spotted her in stores this year while shopping for costumes and other Halloween supplies at retailers such as
Party City
,
Happy Halloween
!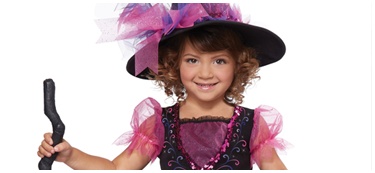 Posted by: Lisa
04 Oct 2014
Mini Magazine
What better way to celebrate the back to school season than with an editorial shoot for
Mini Magazine
! Hayden was thrilled to get to shoot with one of her favorite photogrpahers,
Gretchen Easton
, who captured so many fun shots of her and her friends. Hayden has
three
images featured in the issue, including an
awesome
shot of her mid-air as another little girl watches her jump and a big group photo of the kids showing off their fall school fashions. With a
thank-you
to Gretchen we also have several additional photos from the shoot as the kids hold up the chalkboard for the camera and Hayden gets to show her silly side on set. She looks so grown up in the images of her in the school uniform, where does the time go! What a
fantastic
photoshoot and make sure to view the new photos in the gallery!




Posted by: Lisa
<< Previous Next >>